Our Best Step By Step Guide To Making Your Wood Glossy & Shiny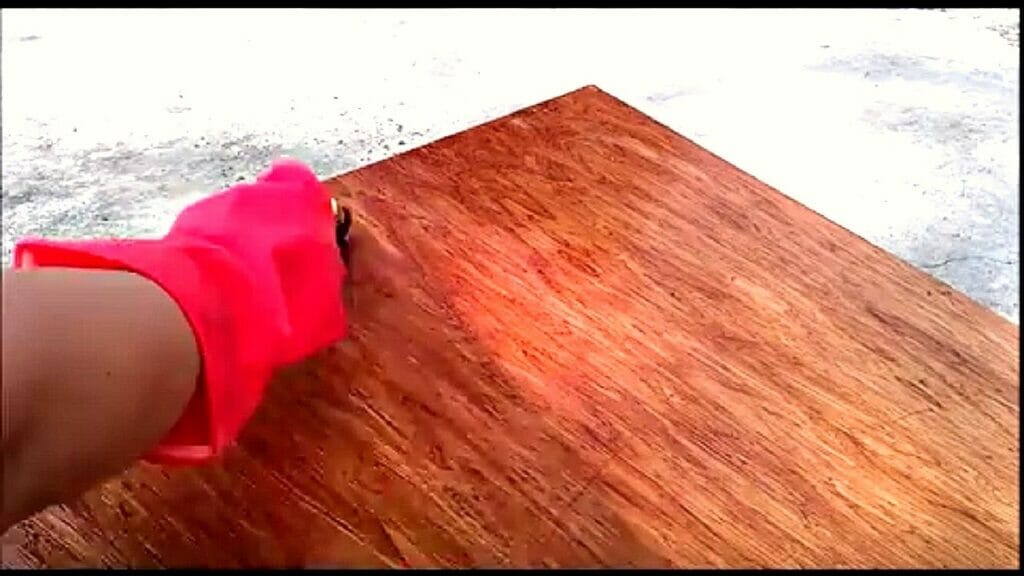 Glossy finishes on wood have a more luxury look and feel to furniture and craft, you might be wondering how you can achieve this glass type look to your DIY or how you can restore the shine in your old furniture. 
To make wood shiny you should always avoid over sanding and remember to polish your wood surface well, many woodworkers swear by a polyurethane wood finish layer to achieve the ultimate glossy look.
So, to help you out with making your wood shiny, we've composed a small guide below which will take you through the exact steps to get a shiny finish on wood, we've also listed a few types of wood polish that are naturally made if you want to give your old wooden furniture at home some restoration.
Our Step By Step Guide To Making Wood Glossy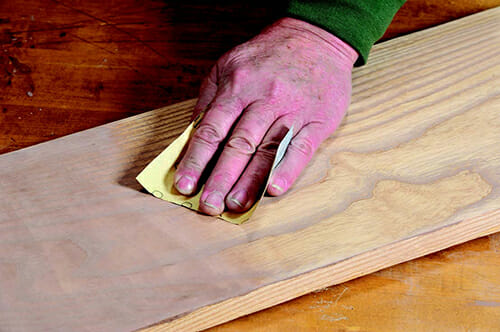 To get a shiny finish on the wood you need to have important tools on hand such as a damp cloth, fine-grit sandpaper and some wood polish. 
We've listed the full details and steps in our step by step method below. 
Tools Needed 
A piece of cloth. 
Small and medium-grit sandpaper. 
Rubbing compound. 
Wax. 
Safety equipment such as goggles and gloves. 
Polyurethane. 
Microfibre cloth. 
Paint spray. 
Rag.
Method
To begin, place your unfinished wood onto a cloth and sand down the wood with your medium-grit sandpaper in a well-ventilated area, sand down any damaged parts in a circular motion then brush the sawdust off with a cloth. 
Next after the sanding steps take your Polyurethane clear coat paint and apply a whole layer to the surface of the wood, let it dry for 30 minutes then apply another coat, allow the whole wood to shine to dry for around 2-3 hours. 
Now take your 400-grit sandpaper and sand down this clear coating, put your sandpaper in soapy water then warp it in a sponge and wipe it all over the surface, take a damp piece of cloth and wipe the soapy residue off then allow to dry. 
Take a finer grit sandpaper sand the surface down again, increase the grit until the surface starts to look shiny.
Grab your piece of cloth and rub the compound onto the wood surface in a circular motion, rub the compound in until it becomes dry then spray polyurethane on top for a shiny surface. 
Take a piece of cloth again and rub it over to buff the wood polish, at this point we suggest adding your wax too with a clean cloth. 
Rub the wax into the grain of the wood for a better finish and continue to buff with a clean cotton cloth.
For a shinier look, keep repeating the steps above until the glossy look you desire is achieved.
Natural Types Of Wood Furniture Polish 
If you want to keep your wooden furniture glossy but you don't want to use chemicals for the job then there are natural alternatives to give your wood a shinier appearance. 
We've listed a few natural polish ideas to try out below. 
Lemon and olive oil – Lemon and olive oil can be mixed to make polish, this should be applied in a circular motion with a microfibre cloth until as shiny as desired.
Vinegar and olive oil – Olive oil and vinegar mixed make an excellent polish for wood, this is the ultimate mix for a glossy finish on wood since the olive oil moisturises the wood while the vinegar cleans it.
Beeswax and olive oil – This homemade polish needs to be melted slightly before use but works like a treat to help your wood become more moisturised and glow, giving the ultimate shiny look.
Coconut oil – Coconut oil can give a nice glossy finish to wood, simply apply it and buff the oil in with a dry cloth after cleaning the wood dust off the surface.
Tips For Keeping Wood Shiny & Glossy 
Glossing your wood to make it shiny or to restore its shininess is a simple process but can go wrong when it comes to how your apply gloss or during the sanding process for example. 
We've listed our essential tips shining your wood down below.
Check if your using an oil-based or water-based gloss – Oil-based gloss is more durable than water-based, but water-based gloss goes on wood clearer and is less toxic, you don't need to mix it with solvents either.
Use a razor to get rid of bumps – Using a razor to get rid of bumps in your gloss coating and polish is a great trick and doesn't damage too much of the surface, keeping the gloss even and sealed.
Always dust your surfaces – Dusting can help to make your wood surface retain its glossiness, wood dust over time can cloud how shiny your wood is and ruin the finish on wood.
Don't use harsh chemicals for cleaning – Harsh chemicals such as bleach when cleaning can strip your wood from its gloss, use a mild soap instead with a cloth then rinse off. 
Last Words
To conclude, to make your wood shiny you should sand it and apply a Polyurethane clear coat before adding polish to help seal some of the shiny finish inside. Always sand beforehand to get rid of bumps and scratches, but avoid oversanding. 
If you have any bumps after applying your clear coat we suggest taking a razor to get rid of any blemishes which are sticking out on the wood surface. To maintain your glossy finish dust often and avoid using harsh cleaners on the wood.