What Number Of Pallets Can a Transit Van Fit In? – Our Guide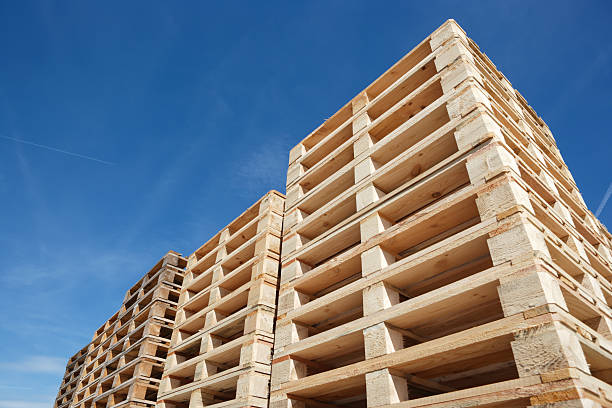 If you are a transporter or a tradesman you would have likely heard of euro wooden pallets which have been used for transporting cargo since the 1960s. 
An important factor to consider when choosing a van for these jobs is how many wooden pallets can fit inside, this determines how much you can carry. On average a transit/sprinter van can fit anything from 3-6 pallets in depending on the brand and model that you buy.
Down below in our guide we will cover what a euro pallet is, some factors that determine how many identically-sized pallets you can carry and differing Euro Pallet Capacity according to the type of van that you buy.
What Is a Euro Pallet? 
A Euro pallet as we mentioned dates back to the 1960s, they were invented with the idea that by loading everything you want to carry on these pallets it will load cargo into transport like trains, vans and planes more efficiently.
On average they have dimensions of 1200mm by 800mm by 144mm, so the Euro Pallet Capacity of a van determines just how much cargo you can carry.
Factors Affecting How Many Pallets Your Van Can Load 
When looking at how many wooden pallets your van can hold, you don't just want to look at the amount, you should consider other important factors such as the load capacity and how to transport them in.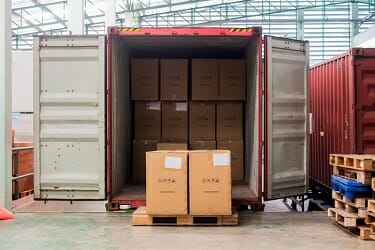 Load Capacity Of The Van 
Always check the load capacity of your specific vehicle, this determines how heavy the load you can take, the load capacity will often be stated in the owner manual of the car. 
It's also good to consider at this stage if you are carrying anything else, the maximum load capacity of your car should not just be counted in terms of the pallet weight but also your weight. 
How To Load The Pallets In
Another factor to consider when it comes to the Euro Pallet Capacity and your van is how they will be loaded in, there are some legalities surrounding this, the pallets should be evenly distributed when inside of the van too. 
Ensure that the vans rear doors open wide enough to support a rear fork lifter moving the pallets inside.
Different Pallet Capacities Of Vans 
Now we know all about Euro pallets and some factors affecting how many pallets fit we can get into looking at how many Euro pallets different kinds of vans can fit in depending on their size. 
Small Vans 
Fiat Doblo Cargo XL – Two pallets (1005kg)
Ford Transit Connect L2 – Two pallets (970kg).
Citroen Berlingo XL – Two pallets (833kg).
Conclusion
All three vans fit the same amount of pallets but the Fiat Doblo wins in terms of the amount of weight it can carry.
Medium Vans 
Peugeot Expert Standard Professional 1400 – Three pallets (1458kg).
Ford Transit Custom 340 – Three pallets (1405kg).
VW Transporter T32 SWB 110PS – Three pallets (1304kg).
In terms of the medium vans, the Peugeot wins here due to its high payload capacity.
Larger Vans 
VW Crafter CR35 LWB maxi – Six pallets (1053kg). 
Mercedes Benz Sprinter – Six pallets (1037kg). 
Fiat Ducanto 35XL – Five Pallets (1445kg).
For larger vans, we would say that the VW Crafter and the Mercedes Benz sprinter are great options for carrying a large amount of Euro pallets. 
Frequently Asked Questions About Euro Pallets & Vans
Can you load euro pallets through a sliding door? 
Yes, euro pallets can be loaded through a sliding door, this is always easier since you have more space than rear door loading vans.
How do you load euro pallets? 
Most euro pallets need to be loaded via a forklift legally. They should also be evenly distributed to spread weight and not exceed the weight limit capacity of the van. 
How many pallets can you fit in a cargo van?
This all comes down to the size of the cargo van, for example, a 53ft van can fit 26 pallets stacked on top of each other while a 48ft van you could fit 24 pallets stacked.
What is an average pallet size?
The average pallet size is between 40 inches and 48 inches, you can also find larger pallets that have a size of 48-inches x 48-inches, these can also be loaded side by side in most vans.
Final Words 
Overall, around 3-6 pallets can fit in a sprinter or ford van but this changes according to the model, you also need to consider the weight capacity of the van as well as how you are going to load the pallets inside.