Our Ultimate Guide To Selling Your Woodcraft Projects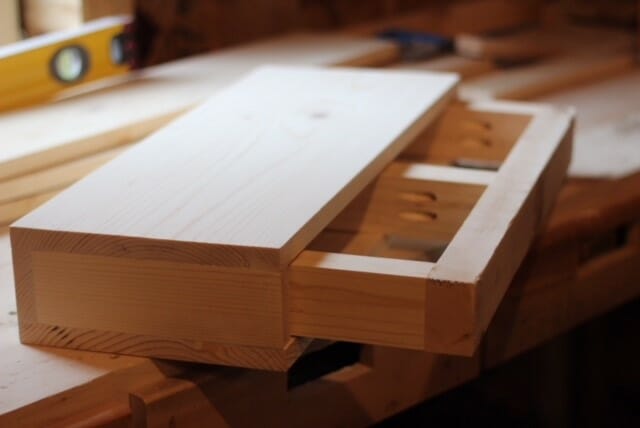 If you are confident enough in the woodworking skills you've built up over the years from your DIY craft projects, you might be wondering if you could turn your hobby into a money-making business? 
You can indeed sell your woodcraft projects for some extra cash or as a full-time business, whether this is online or in a local shop, many people are interested in buying handmade gifts and home decor which is naturally made. 
To help you out with selling your unique wood craft projects we've put together a small guide below which will list the most important factors to consider when it comes to how to sell your wood craft projects online.
Places To Sell Your Wood Craft Projects Online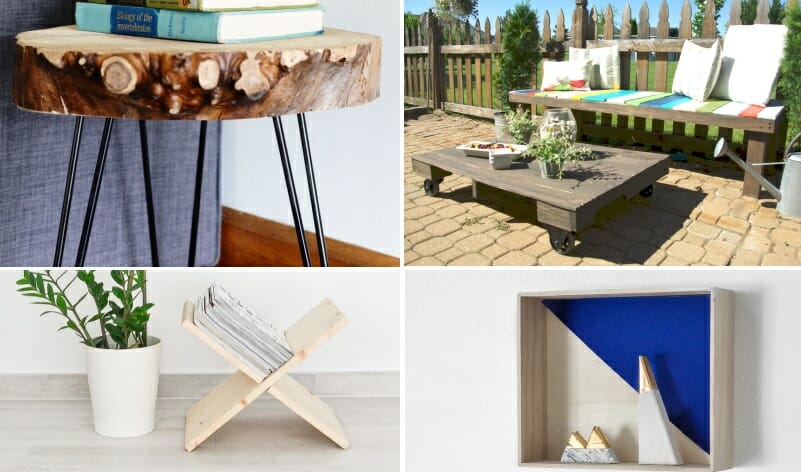 If you've got a couple of woodcraft ideas in mind that you want to sell, you are probably wondering how you can turn it into a profitable woodworking project, we've listed some of the popular places to show your artistic woodworking skills and get paid!
Sell Your High-Quality Wood In Stores 
One of the best ways to sell a handmade wood type of product is by stocking it in local craft stores, this eliminates any shipping costs of selling your wood projects online and is a great way to build relationships selling woodwork craft items with the local community. 
The only downfall of selling this way is that some profit will go towards the store owner for you to be able to stock your items there.
Use An Online Store 
If you are looking to sell your profitable woodworking project most easily, it might be worth checking out some online stores such as Etsy, Artfire and other online craft stores. 
These stores will take some commission from your sales when you sell and also show your stunning wood on their site. A downfall of selling this way is that it can be hard to get customers to notice you amongst a sea of other competition.
Local Flea Events & Car Boot Sales 
This is a good way to get a name for your Handmade product businesses but is one of the hardest ways to sell your products since it requires a lot of transporting as well as packing and unpacking your craft projects.
How To Price Your Wood Craft Projects 
To sell your woodcraft projects online you also need to consider the price you will be selling them at, this determines how successful your business will be and how much you will profit.
We've listed some factors to consider when pricing your items down below. 
Material costs – Considering the price of your materials and wood is very important, to expensive wood might cost too much to sell to local customers while using cheap wood might save you money but gives customers a poor quality product.
Labour costs – Write down the tasks you have to perform to make your woodworking project, activities that take more time should be priced higher.
Overhead costs – Figure out how much your annual costs are for running your business then calculate your overhead cost, for example, if you spend £1000 a year on your overhead costs and work 500 hours a year then a project took 50 hours, make sure you are charging an extra overhead cost of £100.
Selling costs – Consider all the costs for running your website or selling your products on a platform and add this to the total price.
Markup and profit margins – Calculate how much you want to profit from your craft projects, for most people this should be around 20 per cent.
Our List Of The Most Profitable Wood Craft Projects
Now we know all about how to sell our wood crafts online and the price you should be selling them for, we've listed a few very profitable woodcraft projects to consider adding to your shop below to help you get noticed. 
Toys – Wooden toys such as train sets always sell very well due to them being gifted to children, many people like to collect wooden toys to pass down through their family, wooden toys tend to be very profitable at Christmas.
Picture frames – Picture frames are easy to make and can be personalised with embellishments and decorations, these are a wood craft idea that never dies out since people are always looking to frame their memories!
Kitchen products – Kitchen products such as fruit bowls and utensils are excellent for selling online, people are also looking for rustic chopping boards or knife holders for example.
Signs – Wooden signs are an excellent craft business idea and can be personalised to different customers, they are also simple to make and have a great profit margin.
Plant boxes – Planters are great woodcraft project ideas, you can make anything from succulent holders to vegetable boxes or herb growers.
Furniture – Many people are turning to buy their furniture online in comparison to shopping in stores, selling wooden furniture such as tables, chairs and nightstands online is a very profitable venture.
Coffee cup racks – Everyone's looking to hang their coffee cops uniquely so why not sell wooden coffee racks! You could even personalise them for a special touch.
Bird boxes – Birdboxes will forever be in demand and can be made easily with pieces of pallet wood, they also make great outdoor and indoor decorations.
Wine racks – Rustic wine racks are all in the trend at the moment and when made from wood are very robust and make an excellent decor to the house.
Final Words 
Overall, selling your homemade wood craft projects can be done online or through local craft stores, always make sure you are pricing your crafts correctly to sell better and make a profit, we also suggest making profitable wood craft items such as personalised signs since these tend to sell better.