Our Guide To Making & Selling Rubber Stamps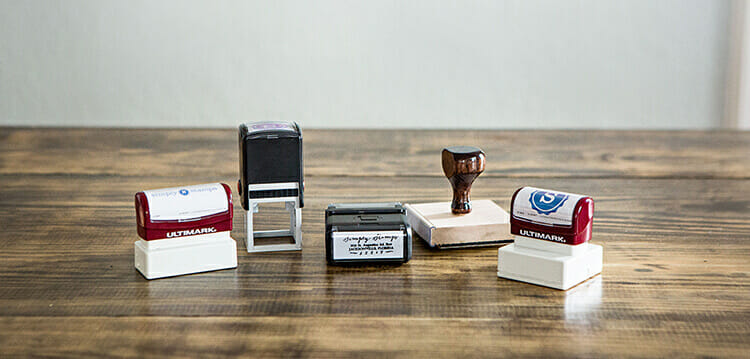 Many people assume that you can't get money from making and selling rubber stamps anymore, but they are still in demand at businesses and schools and personalised stamps can make you a lot of money.
To make and sell rubber stamps, you first need a rubber stamp making machine such as a CNC and some carving rubber, you also need to make a business plan as to how you will sell them, either through online shops or in craft stores. 
Down below in our guide, we will teach you exactly how to make your own rubber stamps and sell them so as you can start you own successful stamp making business!
Our Step By Step Guide To Making Rubber Stamps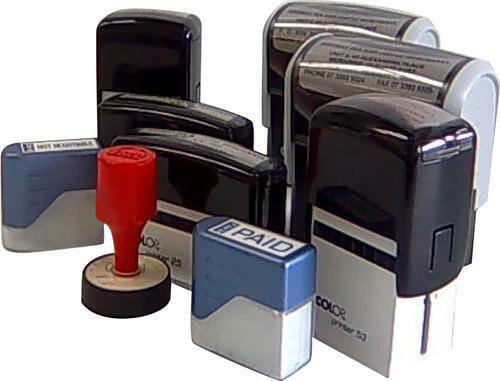 Making your own rubber stamps can be a little overwhelming at first, we've broken down the steps to make the process easier for you below. 
Step one – To begin, have your rubber stamp companies logo ready made on your software and import it into the software of your CNC, if you don't have a CNC machine you can also handcarve the custom stamps.
Step two – Super glue your rubber stamp to a wooden block and trim off the edges, take your handle and turn it on the lather to sand it down for the type of stamp handle you will making, this will keep the handle smooth.
Step three – Start to drill holes in the base of your custom rubber stamps, make sure they match the depth of the magnet you will be using. 
Step four – Check the polarities of your magnets and super glue them into the drill holes you made, place the handle on top and allow it to dry. 
Step five – Spray some shellac on the self-inking stamps handle to make it shiny and your done!
Tips For Selling Rubber Stamps 
Now we know how to make a simple type of stamp, you might be wondering how to sell them to make a profitable business. 
We've listed our best 'how to' tips for making your stamp business sell below. 
Sell online – Online craft retailers such as Etsy are a great place for selling rubber types of stamp, they will take a small percentage when you sell but are an excellent choice for getting your craft business known in its niche.
Try local craft store – Local craft suppliers and stores might be interested in stocking your stamps, it's worth going around and asking, they will however take some of your profit unlike online selling.
Make personalised stamps – Personalised stamp mounts and rubbers sell well for businesses such as schools and a carved wooden stamp mounts make a nice touch, focus on making your stamps personalised for customers rather than having set stencils and make a great addition to scrapbook supplies.
Invest in commercial rubber stamp machines – You can indeed make a rubber stamp without commercial rubber stamp machines for the creation of stamps but it will be very time consuming, if you want to make hundreds of stamps we would suggest investing in one of these machines.
Final Words 
Overall, making your rubber stamps at home is easy if you have a rubber stamp making machine, we suggest to make a business out of your stamps that you sell your projects online craft sites such as Etsy and focus on making personalised crafts like custom foam stamps which tend to sell more.